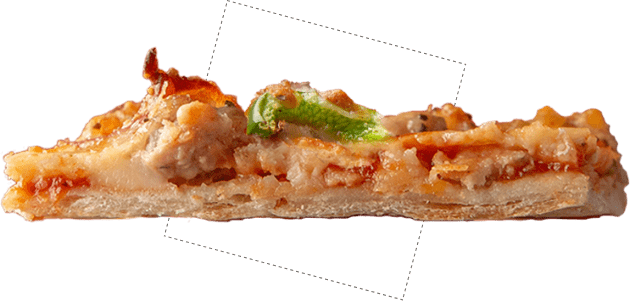 Revolutionizing
the Pizza
We know that ordering pizza is a treat, that's why we strive to provide our customers with the freshest and highest-quality products possible. Since day one, our philosophy has been to perfect and innovate. From our passion for Provel® to being the first pizza company to offer delivery in St. Louis, we have always pushed ourselves to be the best.
Being a family-owned & operated business is why we are where we are today. From two employees in our original pizza parlor to now more than 5,000 across 100 stores in Missouri, Illinois and Kansas, we have never strayed from our family's values to make every customer feel comfortable and welcome.
Our quality starts with ingredients. From fresh ground meats and our family's homemade sauce to delicious vegetables and full strips of bacon, every topping that covers your crispy, edge-to-edge St. Louis-style pizza is of the highest quality.
As the originators of the "St. Louis-Style Pizza," it has been an honor to be part of family dinners, friends' nights, game nights, and countless celebrations since 1964. We promise always to deliver the best and freshest products, so our fans can continue to pass on the tradition from one generation to the next.
Read Imo's Story >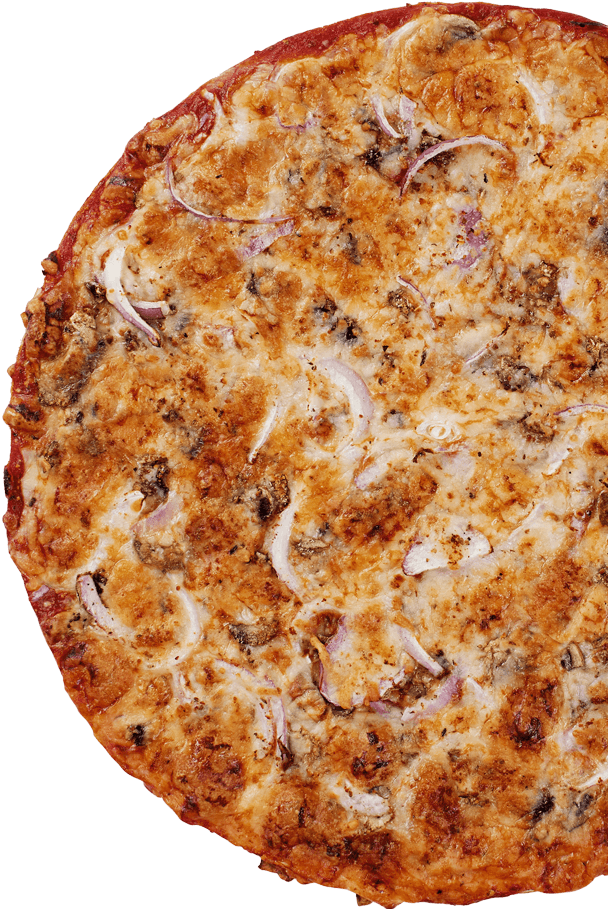 What is
Authentic
St. Louis-Style
Pizza?
We're glad you asked. Authentic St. Louis-style pizza is a thin, cracker-crust covered in edge-to-edge toppings then layered with its key ingredient, Provel® cheese.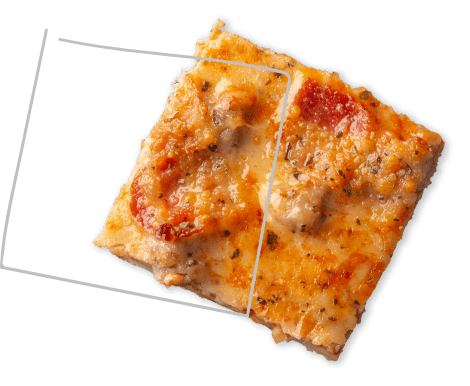 Why Square Cut?
In some cities, they call it the "party cut." In St. Louis, it's just how we slice our pizza! That's why we're called the Square Beyond Compare! When you're a St. Louis-style pizza pro, you start with the crispy triangle corners. All four of them!
What's the Deal with Provel®?
Cheddar, Swiss, and Provolone combined into one gooey, creamy, deliciously cheesy experience. Provel was originally invented in St. Louis, back in 1947. Its origins are debated; however, it's theorized it was a convergence of Old World Italian traditions and New World technology. Wherever its roots, it is now deeply ingrained into St. Louis' culinary identity.
Provel® Facts!
Invented in St. Louis, Missouri in 1947
More than 2 million pounds are consumed each year
Comprised of a blended trio of Cheddar + Swiss + Provolone
A low melting point allows it to melt without being stringy
Our Mission
To maintain Imo's tradition of uncompromising quality, pride in Imo's products, and passion for success. For customers to experience a genuine, original St. Louis-style pizza of the highest quality, served in a pleasant atmosphere or at home, so that they too will have reason to say: "Imo's is my favorite pizza place."